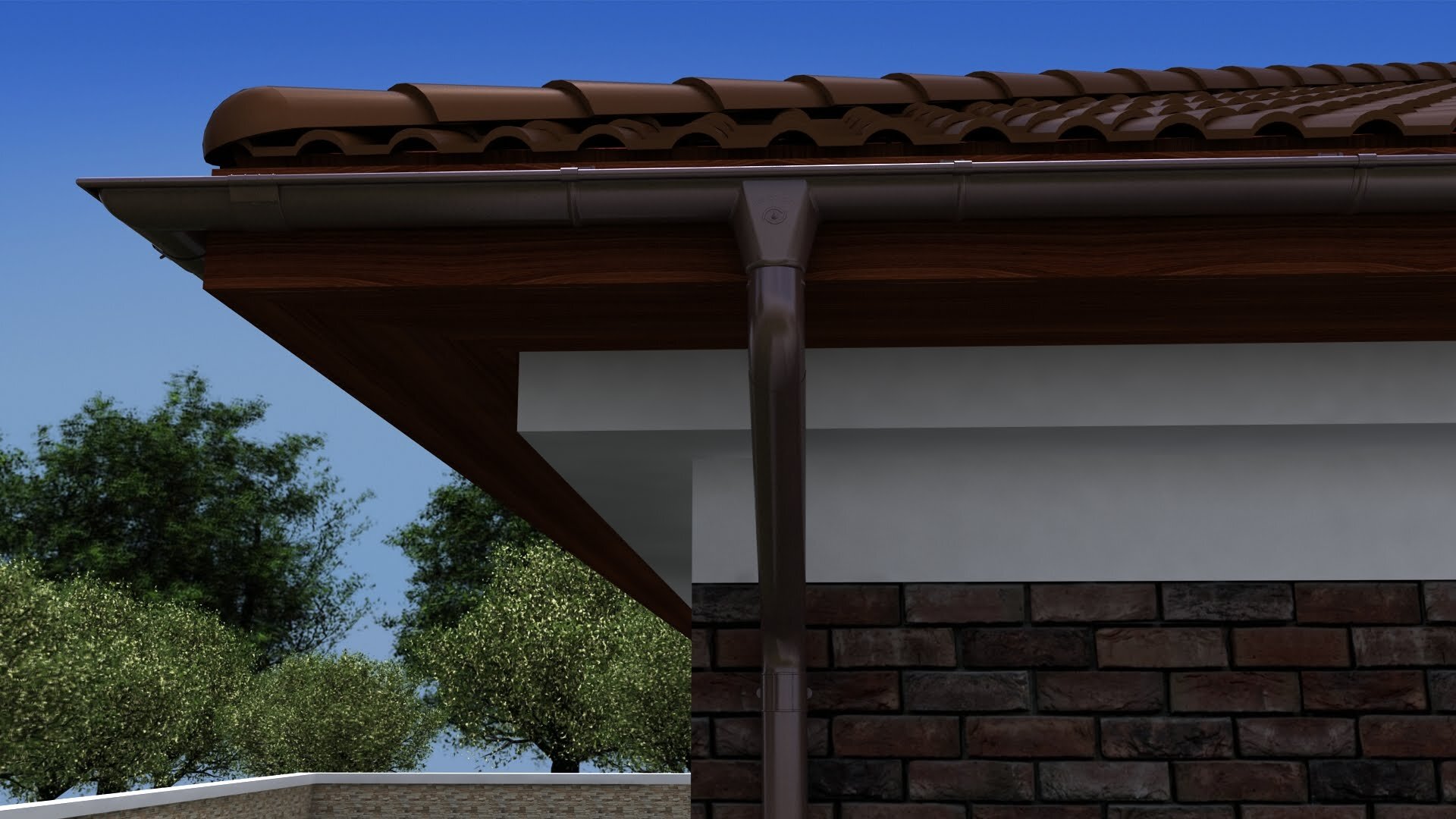 The basic mission of a rainwater collecting system (gutters and downspouts system), is to ensure a directed drainage of atmospheric precipitations (rain, snow) off the roof surface and evacuate them into the soil or drainage systems.
A modern system of gutters and downpipes retain the attractive appearance of the building, while the facade and basement are protected from degradation. The color diversity makes system components act as pieces of décor, perfectly complementing the exterior of the building.
The ROOFART Rainwater Systems gutters and downspouts are produced according to European Standard EN 612:2006 SR.
ROOFART system is available in two sizes: 125/87 and 150/100 (diameter gutter / downspout). 125 mm diameter gutters are recommended for small and medium-sized houses, while those with 150 mm diameter can be used in industrial buildings with a considerable roof area.
Operating temperature of ROOFART gutters and downspouts is from -50° to 120° and the minimum installation temperature is -10°.
ROOFART systems term use is not less than 50 years. Simultaneously it extends the operational term of the roof and building facade, because the system ensures efficient drainage of rainwater.
ROOFART system components are given a guarantee of 15 years.
Advantages of ROOFART Rainwater System group gutters and downspouts are:
High quality;
Attractive aesthetical aspect;
Flexibility and possibility of an individual construction approach;
A wide range of uses – from private homes to industrial buildings;
Simple and quick installation;
Compensation of linear thermal expansion of metal components;
Lack of empty spaces in places of connection;
Excellent sealing;
High resistance components due to the use of rigid elements;
Universality of the elements that allows multiple utilization;
Minimum operating Term – 50 years.